Cate Lloyd joins the DocPanel leadership team as Chief Operating and Product Officer
New York City, NY (January 8, 2018) – DocPanel, the largest community of US-based, academic level, subspecialty radiologists in the world, has added operations specialist Cate Lloyd to its growing radiology reading services leadership team as Chief Operating and Product Officer. In this role, Lloyd will help build DocPanel's next generation radiology reading service's infrastructure and create a framework that can scale with the growing company. She will also play a lead role in building the company's B2B and B2C product management and operations teams.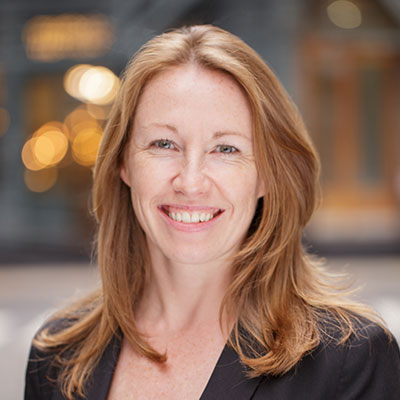 "Cate's operational expertise and track-record of driving organizational growth are tremendous assets to the DocPanel family," shares Nirish Mathias, DocPanel's President and Co-Founder. "This is an exciting time for DocPanel and we're happy to have Cate working with us to chart a future of growth and continued success."
Prior to joining DocPanel, Ms. Lloyd served as Director of Practice Operations for Weill Cornell Medicine where she oversaw access and throughput for more than 120 practice locations with over 1200 providers. She has also held senior positions with Morgan Stanley, NYSE Euronext, and Sumitomo Mitsui Banking Corporation, among other national and global organizations.
"DocPanel offers imaging centers a unique solution for obtaining highly specialized radiology reading services," Ms. Lloyd said. "I'm excited to join the DocPanel family and look forward to helping the company scale, giving more patients access to this important resource."
DocPanel launched in 2017 to give both imaging centers and patients across the US access to a pay-per-use, subspecialty-only radiology reading service. DocPanel boasts the largest community of US-based, academic-level subspecialty radiologists in the world — a tremendous network that can help radiology centers meet increased patient demand and scale their business as well help them and patients gain access to specialized radiological expertise that may not otherwise be available in their community.
In addition to enabling imaging centers and radiology groups to offer specialized expertise across all radiology subspecialties and imaging modalities, DocPanel unveiled its online radiology second opinion service for patients in late 2017. This online service gives patients easy and affordable access to radiology second opinions patients are often unable to obtain through their insurance providers.
DocPanel is the largest community of US-based subspecialty and academic-level radiologists in the world. The company's pay-per-case marketplace and business model allows healthcare providers and patients a choice – and a voice – in sending, discovering, reading and diagnosing complex clinical cases online. To learn more, visit www.docpanel.com.