This article is a part of our Patient Story series, contributed by Dean.
In 2020, I was diagnosed with a small pancreatic cyst following an MRI I had done for digestive issues.
While the MRI did reveal a pancreatic cyst, the radiology report was quite vague in characterizing its type and nature. This had me concerned, as pancreatic cancer runs in my family. Especially as a person ages, pancreatic cysts can be a common finding on an abdominal scan. Some cysts, however, are precancerous - meaning they can turn into cancer over time. Watching these cysts carefully, or removing them when necessary, is pertinent to preventing pancreatic cancer.
To be sure that my diagnosis was correct and to gain more clarity on the type of cyst (malignant, benign, or, potentially, precancerous), I reached out to DocPanel for a second opinion. Dr. Xavier Garcia Rojas, an abdominal imaging subspecialist, reviewed my MRI. He helped me better understand what could be seen on my scan in terms of identifying characteristics, as the cyst was very small, and provided guidance on appropriate next steps.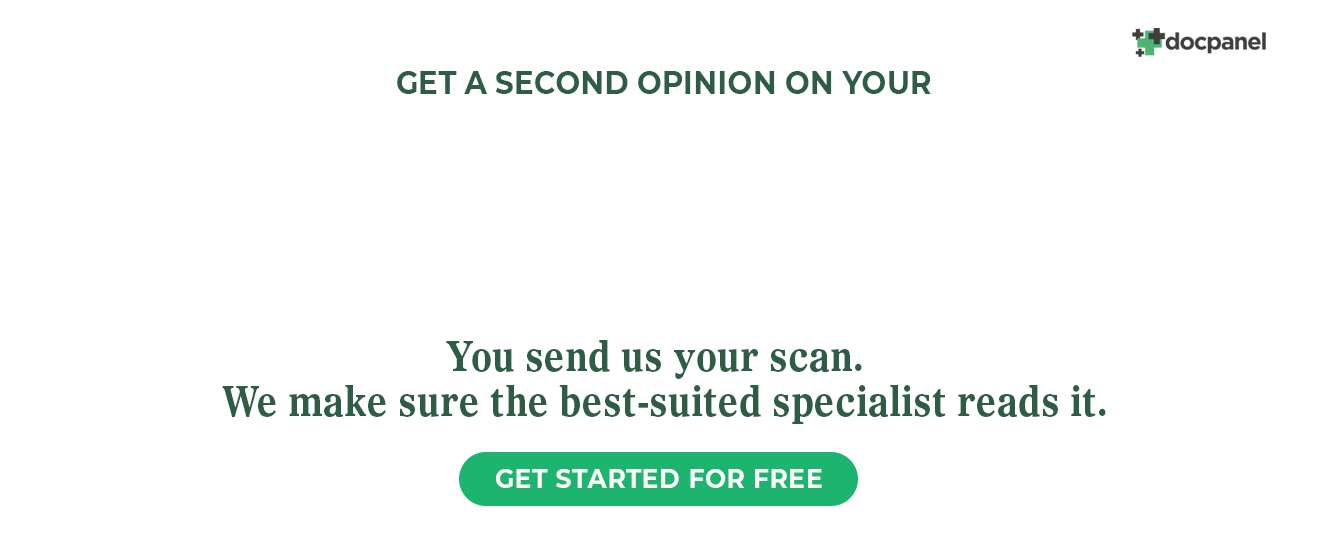 Dr. Garcia Rojas advised me to keep a careful watch on the cyst with annual MRIs to ensure it remains stable. This year, I did just that. Having had such a good experience with my first MRI, I uploaded my new scan to DocPanel and submitted it to Dr. Garcia Rojas for a second opinion. Once again, I was very grateful for his thorough review and, more importantly, the opportunity I had to ask him questions. As a part of my second opinion, I was able to send Dr. Garcia Rojas very specific and pertinent follow-up questions regarding the findings in my most recent MRI. He was more than happy to reply back to my follow-up questions in a clear and timely fashion, which had a great impact on the quality of care I was receiving.
Ironically, I was not able to get any specific questions answered from the radiologist who initially interpreted my scan. Although radiologists technically become a "caregiver" to the patient when they sign off on their radiology reports, they are seldom available for direct questions from the patient. Typically, radiologists will only answer questions from the referring physician, who will then reply back to the patient. DocPanel, on the contrary, puts the patient in the center. My questions were heard and answered by the radiologist himself.
I will be getting MRIs yearly, if not every 6 months, to keep an eye on the cyst. I, wholeheartedly, recommend DocPanel and their team of radiologists and plan to use Dr. Garcia Rojas after my next follow-up MRI.
DocPanel is committed to making sure every patient receives excellent care. If you would like an expert second opinion on your medical imaging from Dr. Garcia Rojas or one of our other fellowship-trained subspecialty radiologists, you can learn more here.
NEXT: Read our blog post on the Top 5 Questions Patients Have About a Pancreatic Cancer Diagnosis